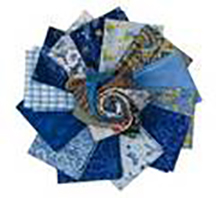 Choosing your quilting fabric is perhaps the most important part of creating a new project, whether it's a small quilting project or a large one.
There are three elements to making a quilt so it's important to choose the right quilt fabric for each stage.
Top of the quilt, a combination of colors made up of quilt blocks.
Quilt batting fabric which goes in the middle.
Backing fabric for quilts, a complimentary color to the top.