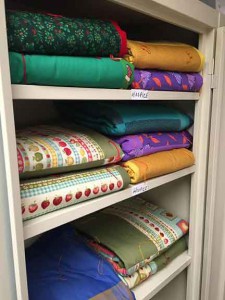 There are many unsung heroes quilting for charity and I've some feel good,  heart-warming stories to share with you.
Hands for Hospice is a ministry that provides quilts for people who are sick or in need.
These ladies meet every Tuesday at the fellowship hall at Mercer Baptist Church where they make these quilts. The ministry started in 2007,  Floye Puckett, one of the founding members says "we started this ministry in 2007, each one of us brought our own sewing machines and bought our own material."
The idea came from Betty Murchism, who's mother was in hospice. While she was there, someone brought her a quilt and Betty knew then that she wanted to make quilts for other sick people.
There have been many more people joining since those early days  and the group now receives donations. For Floye Puckett, the involvement with Hands for Hospice has become even more personal, "I had a grandson that got diagnosed with leukemia right after we started this ministry," she said. "We made quilts for him. … We still send quilts to Paris hospital where his mom works."
You can read the full story over at the Jackson Sun
---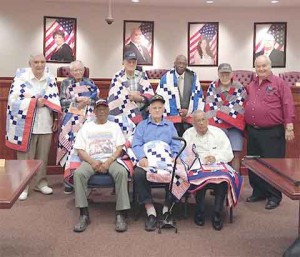 The Scrappy Girlz Quilting Guild made a wonderful contribution of quilts to war veterans (paid for by the town). Ten veterans were honored at the town's council meeting on Tuesday. They served in wars including World War II, the Korean War and the Vietnam War. All of the veterans live in the local area of Llano and range in age from 80 to 97.
Blue Star mom Catherine Roberts from Delaware started The Quilts of Valor Foundation as a way to honor veterans and returning soldiers. She says "the patriotic quilts are tangible reminders of appreciation and gratitude".
Read the full story and see videos of the ceremony pop over to the Leesville Daily Leader
---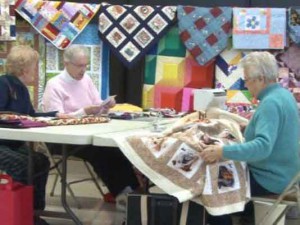 In Amherst, NY there's another group of unsung heroes quilting for charity. Called "Quilts for Charity, they meet every Friday from 1 to 3 pm at the Trinity United Methodist Church (711 Niagara Falls Blvd, Amherst).
Discovering their shared love of quilting these woman formed the group in 1998 and have donated more than 2000 quilts to many local charities including the special care nursery at Sister's Hospital. Member Eileen Tuzzi explained "They use the quilts to cover the isolettes so the light doesn't damage the babies eyes. Then when the baby is well they go home with the quilt".
These ladies don't ask for anything, recognition or money, just a simple thank you is enough. Knowing they've made a difference someone's life is reward enough.
Read the full story over here
---
Have you got any quilting charity stories you'd like me to share? Contact me or leave a comment below, I'd love to hear from you!