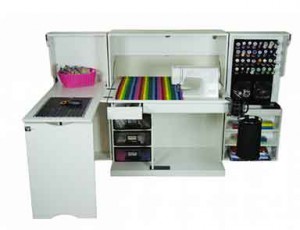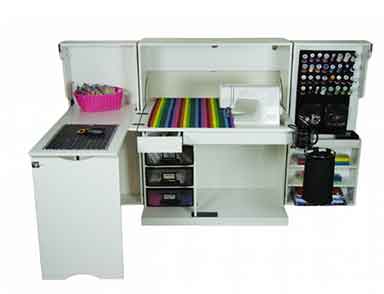 Do you need a sewing table for quilting? So you've got your awesome sewing machine for quilting, your tools and notions and a project in mind.
Your fat quarters are spread out over the dining room table, (which is covered with a cutting mat), along with your quilting rulers, rotary cutter and all your other tools!
You start your cutting and piecing, look at the clock, OH NO, dinner time, time to clear the table….
Solution? a dedicated sewing table for quilting! There are many different types, sizes and prices, choosing one depends on your space and budget.