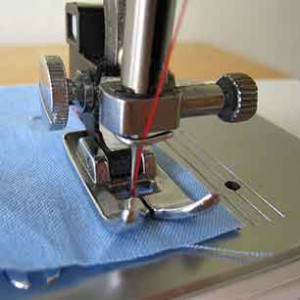 If you're new to sewing and sewing machines then learning all the terminology is a bit of a learning curve.
An often asked question is "what is a presser foot," I remember wondering this many years ago. Initially, I thought a presser foot was the foot peddle, you press it with your foot to make the sewing machine go, made perfect sense to me!
Simply put, A presser foot is an attachment for your sewing machine which  holds fabric flat as it is fed through the machine and stitched.