Welcome to your one stop resource for quilting supplies. I do the hard work for you, researching the best tools for quilting. From the best sewing machines for quilting, to quilting rulers and sundries, you'll find reviews and where to buy. I'm always adding to this site so revisit for the latest reviews or subscribe via the form on the right to get the latest updates.
My name is Kathy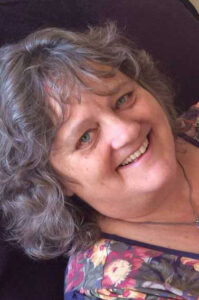 and I'm here to help you navigate through the choppy waters of finding the best tools for quilting.
I've done many Internet searches over the years looking for various items for my sewing hobby but struggled to find a website with all the info in one place.
Enter toolsforquilting.com!
Are you looking for a:
sewing machine for quilting
quilting ruler
rotary cutter
cutting mat
quilting magazine
quilting patterns
die cutting machine
fabric
threads
This list could be much longer, suffice to say I'll be reviewing all things quilting related. I'll be helping you to make the best choices and to spend your hard earned cash wisely.
I learned how to sew at my Grandmothers knee and the first thing she taught me was how to darn a stocking using a wooden mushroom (remember those?)! Sewing was more of a necessity in those days than the hobby it is today. Remember those fabulous patchwork quilts? Many have become heirlooms to pass down through the generations and with the right tools you'll be able to create your own heirlooms.
A few personal things about me
After being a stay at home parent and then working in a number of different jobs, today I spend my time following my passions.
I have 4 grown up kids.
I have 6 grandchildren
My birthday is in July and I'm  a Leo.
I live in a rural area with my dog
I was widowed in Feb 2014 after being married for 35yrs
I've been sewing and knitting for most of my life.
Passions are:

Dogs.
Horses.
Sewing machines.
Homecrafts.
Gardening.
Reading.

I hate ironing!
I have a diploma in Computing and am the family and friends "computer fixer."
Feel free to contact me or you can connect with me on: