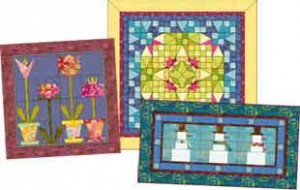 You've mastered the basics of quilting and browsed through all the different quilting patterns available so what's next? Creating  your own patterns with quilt design software programs!
Let's have a look first at what quilt design software programs can do compared to a graphic design software or paint program for example.
Quilt programs are specifically designed for quilters.
Each layout automatically includes the block, border and sash of the quilt.
Ready made libraries of blocks borders and sashes.
In the draw screen areas, the grids are already created specifically for quilters, for example, a 7 patch or 9 patch grid.  Some of the quilt design software programs have circle grids or star grids.
The edit and drawing tools are geared towards quilters, most quilt software programs have these tools.
Graphic Design Software?
Graphic design software is an option, but the specific built-in features for quilters aren't there. For a relatively low cost, you can have software specifically aimed at quilters.
You can get free online quilt design programs, for example, the one over at Jinny Beyer's site. These might do you at the start, but as you move further into creating your own designs the limitations start to show.
I'm going to look at 2 programs, one for beginners, and a more advanced program.
Quilt Design Software Programs
Beginners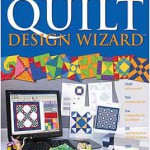 Firstly I'm going to look at The Quilt Design Wizard-by The Electric Quilt Company. This software is aimed at beginning quilters, or quilters not familiar with using computer software. It can:

You can create simple pieced blocks, straight layouts, on-point layouts, and experiment with color. To start, you select a layout style, the quilt and block size, then add borders. The wizard software leads you step by step with a simple point and click method.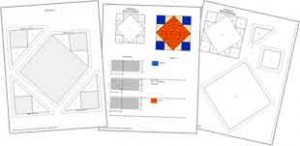 The blocks are color coordinated so you can play around and choose blocks that go together. Once your design is ready you can print it off with fabric yardage estimates, cutting chart and piecing/sewing instructions.
Free Updates
You can get free updates with new blocks and fabrics published each month ready for download. the content of your software. All the projects are archived so there's plenty to choose from!
This video lets you see what to expect with the Quilt Design Wizard
Quilt Design Software Programs Advanced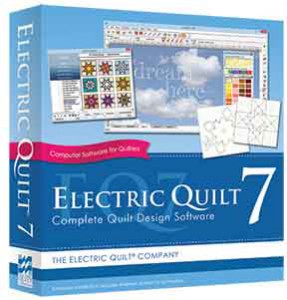 From the same company as the Quilt Design Wizard is the Electric Quilt 7 design software. It's a much more advanced software program and it can be a bit of a learning curve using it. Having said that, the videos, support and help are pretty comprehensive, with the included help videos.
There are 22 printable, full-color PDF step by step lessons which take you through the all the design stages.
Included in the software package are:
2 reusable activations
22 printable, full-color PDF lessons
Fully-illustrated, downloadable User Manual PDF
5,000 copyright-free block patterns
5,000 scanned fabrics
4,200 non-digitizable embroideries
540 ready-made quilt layouts
10 help videos targeted for beginners
67 "How Do I?" topics
Tools for working with quilts, blocks, and images
Importing features for scanned fabric
Exporting features for print-quality images
A big difference

There is a HUGE difference between this and the Quilt Design Wizard, not least of which is the ability to scan and import your own fabric.
You can use portions of the image to create square and circular symmetries and then repeat according to your quilt design project. The software also offers simple image effects such as filters, blur and noise.
The color tools allow you to play around before you get to the stage of cutting your fabric. There's a random recolor tool, rotate to any angle and special effects which let you see how your quilt design could look.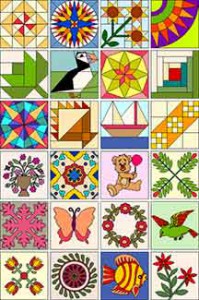 The Electric Quilt 7 has over 5000 free quilt blocks, all copyright free, which you can also use as quilting stencils. These can be any size or, you can use the Serendipity tools to create a new unique block from the existing ones.
It's also easy to add borders, you can design your own or choose one of the included  designs (over 290). If you want a central medallion, you just choose the width of the border and the software does the rest.
The Easy Draw drawing board is a great feature, it works just like using paper and pencil! There are "click-and-snap" grids which make it easier to design complex blocks such as eight-point stars.
This video takes you through designing a basic quilt with the Easy Quilt 7
If you find working with new software a challenge, are on a limited budget, or are just beginning to create your own designs, then I would recommend the  Quilt Design Wizard
In the long term, a much better purchase would be the Easy Quilt 7, one of the best quilt design software programs you'll find.