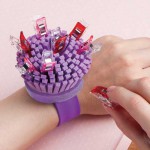 I've written reviews on some of the larger items we use as quilters but there are lots of other tools and notions that can be useful. Here are commonly used tools for quilting and the best place to purchase them
Quilting Materials Supplies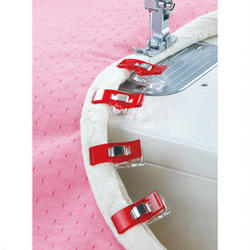 Clover Wonder Clips (100pc pack) $59.99
Wondor Clips are particularly good for holding binding in place while sewing and have 1/4″ and 1/2″ seam markings.
They can be used in place of pins for all sewing related tasks. They can also be used for card craft and knitting tasks where you need to hold pieces together.
They're easy to see if you drop one and it's also easy to see them on your project.
Even if you have arthritis in your hands they are easy to operate, easier that pins.
I LOVE CLOVER WONDER CLIPS!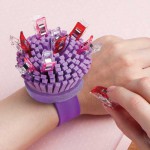 Wrist Cushion Clover Wonder Clips $13.99
To match the previous item this cushion attaches to the wrist for a convenience when working with Clover Wonder Clips. Made of foam it is soft and comfortable but durable.