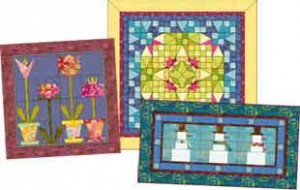 You've mastered the basics of quilting and browsed through all the different quilting patterns available so what's next? Creating  your own patterns with quilt design software programs!
Let's have a look first at what quilt design software programs can do compared to a graphic design software or paint program for example.
Quilt programs are specifically designed for quilters.
Each layout automatically includes the block, border and sash of the quilt.
Ready made libraries of blocks borders and sashes.
In the draw screen areas, the grids are already created specifically for quilters, for example, a 7 patch or 9 patch grid.  Some of the quilt design software programs have circle grids or star grids.
The edit and drawing tools are geared towards quilters, most quilt software programs have these tools.