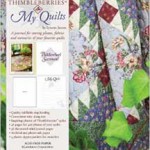 A Quilter's Journal should be a must for all quilters. A lot of work goes into the quilts we make, from the first design idea to fabric choices and right through to the finishing touches. It makes sense to have a quilters journal book of all this hard work. Whether you keep the quilt for yourself or give it as a present it's always good to be able to look back at previous projects. I'm sure you've sometimes thought "I wish I'd taken a picture," a quilters journal will make sure you never have this thought again! I've done this for my other passion, knitting. I keep a record and refer to it if I'm looking for inspiration for a new project or am stuck on a technical aspect.
If you sell your quilts you can keep a record of who purchased and the price paid. Same with gifts, keep a note of the recipients.
There are different ways to acquire a quilters journal book, you can:
Make your own Quilters Journal Book

A big 3 ring binder with plastic pockets lets you keep all your quilt info and photos safe.
You can cover a plain hardback notebook with pretty fabric, or even do some patch piecing made to the desired size. I found a great You Tube video tutorial by Darling Adventures, a good way to use up some of those scraps of fabric too!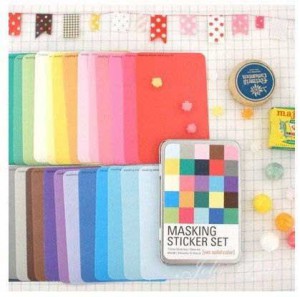 Buy some fancy stickers and decorate a plain jotter with them. There are thousands of pretty sticker sheet patterns available. From trees, flowers and nature to fairy-tale designs, there are stickers to suit everyone's taste!
Buy a Quilters Journal Book
There are so many lovely books to choose from, an Amazon search gives a lot of results.
Because there are so many looking journals available I found it hard to choose a favourite. Eventually I decided that my favourite quilters journal book is the Thimbleberries one. Being ring bound and loose leafed you can add to it if you run out of space. It's produced by Lynette Jensen, well known in the quilting world. It's so pretty to look at I added it to my Christmas wish list! If I don't receive it as a present then I'll be buying it myself!