Singer s18 Studio Sewing Machine
Singer claim to give you a high-performance machine for a fraction of the cost:

On the face of it, the Singer S18 looks like a great sewing machine for quilting. You can see by the image that it has that all essential extra throat space needed and conveniently located function buttons. Let's have a look at the functions and features in more detail.
SINGER S18 FUNCTIONS AND FEATURES
Extra-Large Sewing Space – as already mentioned this machine comes with nearly 9 x 6 " of space to the right of the needle, giving it the long arm required for managing large projects.
Extension Table –  this comes included and measures 23" in length by 15" in width. There is also a ruler allowing measurements of up to 18″.
Computerized Memory & Editing – you can store up to 50 stitch patterns, retrievable if you turn your machine off. Create unique patterns for your quilting projects.
Drop Feed with box feed motion – great for free motion quilting and sewing buttons. The box feed ensures even feeding.
Knee Lifter – lets you keep both hands on your quilt during fiddly procedures, great
for free motion quilting. It also helps you to avoid the dreaded sewing backache! 
Large Back-Lit LCD Screen – makes it easy to see all the settings and important information, such as the selected mode, recommended settings etc. the light can be adjusted to suit your needs. 
Specialty Needle Plate – metric and imperial measurements are etched into the plate, which is stainless steel.  This helps to keep your seam allowances accurate. There are also angular measurements including 30, 45, 60, 90 and 120 degrees, a great tool for quilting.
400 Built-In Stitches –  a good selection of quilting stitches as well as the more common ones. There are also 7 automatic buttonholes and 2 block & script alphabets.
15 needle positions – for all those different tasks like top stitching and inserting zippers.

Mirror Imaging, Elongation – 

a really useful feature for creating unique designs.

Stitch Reference Board – a useful removal reference board which attaches to the back of the sewing machine for a visual reference to stitches.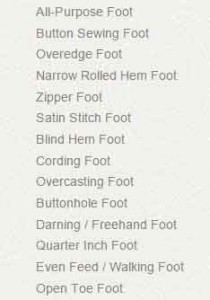 I've covered the main features that quilters would need, but the Singer s18 also has the many other features, including and electronic needle threader and top drop-in bobbin. It comes with a good selection of presser feet included with the even feed walking foot, a must have which doesn't always come included in some machine packages.
Watch this video to see how the Singer S18features in action.  It's also a good way of getting a real feel for the size of the machine and how it would fit into your workspace.
Specifications
Weight: 26 pounds
Dimensions: 20" length x 9" width, 14" height
Sewing Space Light: 12 V, 5 W
CONS
Doesn't have PC connection like the Singer Futura xl 400 so not quite as easy to make custom designs.
The lack of a free arm could be limiting if you also use your machine for other sewing tasks like cuffs and hems.
Quite heavy so not really portable for taking to sewing groups or friends.
PROS
It's the little refinements in the Singer S18 that I like, the retractable cord on the foot pedal, on the computer screen there's a contrast button.I also like the independent bobbin winding, you can sew and wind at the same time!
Robust build, fabulous stitch quality (you can see this in the video) and smooth operation. Another bonus is the easy to follow manual, not all sewing machine manuals are equal! It can cope with multiple layers of thick denim so quilting, no problems. One user had this to say:
"My primary use for this machine will be quilting and I am thrilled with how it performed for piecing, quilting and appliqué on my test piece. It is a fabulous machine and I highly recommend it."
Conclusion

The Singer s18 Studio Sewing Machine does what it says on the tin and Amazon reviewers give it a good score.
Is it worth the money? At a special offer price yes, it's worth buying if your budget allows. The extra refinements and stitch quality push it up beyond the budget machines but I wouldn't pay the full retail price as it is at the time of writing.. A cheaper alternative to look at is the Singer Quantum Stylist 9960.
Singer S18 Studio Computerized High Performance Quilting and Sewing Machine
Singer s18 Studio Sewing Machine
Build

Portability

Durability

Ease of Use

Value for Money

Included Accessories
Summary
There are a lot of extra little refinements I like about this machine. Add that to the fabulous stitch quality and robust build and it makes it a good buy. Not good if you want to use it to take to groups and classes, it's a heavy sewing machine!